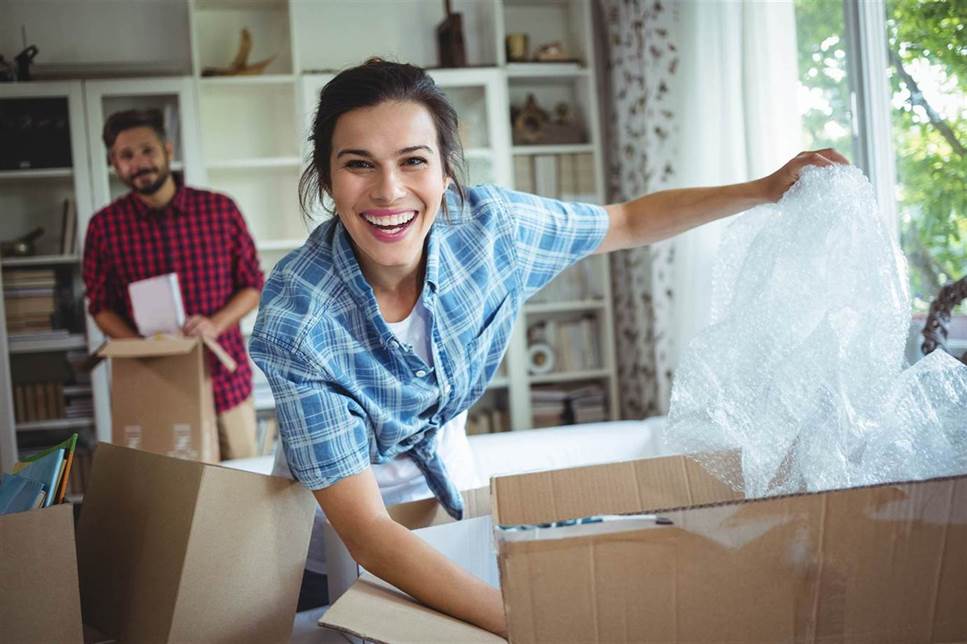 Sure, the real estate agent may have helped you locate that modern design, smartly priced, Winnipeg luxury apartments that you've been dreaming about. But, there's only one problem! The idea of sifting through your belongings, packing them into boxes, then hauling them into a new location only to unpack them again makes you stomach wrench. This is a step-by-step guide to a hassle-free relocating endeavor.
Treating moving as a "toss out old stuff day," will make the process less stressful. When moving to a new house, some things are just not worth taking with you. Those furniture rehab projects that have been lying in your store for such a long time now aren't worth carrying into your new house—unless of course your need for a pipedream still lives on.
When you set aside everything you don't need, moving becomes more manageable. Assessing the practical, sentimental and financial value of your belongings, will help you decide what you really need and truly treasure. Still on decluttering, for more bulky items such as furniture, you could try visualize your new home and see which of your furniture will fit-in and where. There's no use going through the hassle of moving excess furniture, when you could easily donate or sell them before moving.
Now that you've decluttered and settled on what you want to move, it's time to create a moving inventory. An inventory helps you assess your packaging needs, a better track of your possessions, and an estimate of how much it will cost when using specialty movers. A sound inventory consists of a list of all your items, their types, distinctive features, numbers, estimated value, and destination room. A solid one should also include a statement of their current condition including their appraisal statements, quality certificates, and their photos. Evidence such as this will help you make a claim in case your stuff gets damaged while on the way.
Once you've created an inventory, the next thing is to set up a moving budget. Creating a budget gives you an accurate idea of how much you'll need to relocate smoothly from start to finish. If you're hiring a moving company, you'll need to include the moving company fee, insurance charges, claims, and extra charges. The moving company fee normally includes fuel charges and labor. Getting a quote from at least three different companies will help you come up with the average cost for your planning. Services such as preparation and packing may not be inclusive in the moving fee, so it's important you clarify with the moving company before noting down a figure. As you create the budget, remember to set up a contingency fund for emergency situations; anything can happen while on transit.
After taking care of the sifting process, creating an inventory and coming up with a budget, the rest is a breeze. You can now decide on your moving date, say goodbye to your friends, cancel subscriptions, and get started on your journey to your new haven!